Just a gentle reminder of the following upcoming dates:
Thursday, November 23rd –is an early dismissal day – students will be released at 11:46pm
Friday, November 24 – School is NOT IN SESSION –

this is a professional Development day.
UPDATE: – EVENING SHOW (6:30pm) IS SOLD OUT – NO EXTRA TICKETS ARE AVAILABLE
Welcome to Winter Celebrations Around the World! A look at how

different cultures celebrate winter festivities all throughout the world. Our Christmas Concert will be held on Thursday, December 7th 2017 at 1:00pm and 6:30pm. We will  have a Dress Rehearsal at 1:00pm on Wednesday, December 6th 2017.  Please feel free to attend at this time if you are unable to attend the shows on the 7th – tickets are not required for the dress rehearsal!
A notice for ticket requests was sent home Friday with your child. If you did not receive your ticket request the link is located at the bottom of this paragraph. Please make sure that you return it as soon as possible, you can request two tickets per family; tickets are on a first come/first served basis. While we never charge for tickets, we gladly accept donations to our Christmas Hampers instead. Please also remember that we have to be respectful of fire restrictions and capacity, so please make sure you get your tickets so that no one is disappointed! christmas concert ticket request form 2017
Costumes
Below you will find costuming information for your children. We always try to make costumes as simple as possible – hopefully there is no need to go out and buy something new (unless parents want to!). Most items should be able to be found around the house, or borrowed from a friend or neighbour.
Almost ALL of the classes will be wearing either a red, green, white or black shirt! Easy J Please see below if you are one of the few classes who are NOT wearing one of these coloured shirts this year.
Mr. McLatchie/Miss DeJongh – Red, green, black or white shirts (plain, solid colours), mexican poncho, sombreros
Ms. Hamilton/Mrs Telford – Red, green or white shirts (plain, solid colours), black/dark pants/skirts
Mrs.Brajcich/Ms. Agnew – Hawaiian Theme: Hawaiian shirts, t-shirts, shorts, sandals, grass skirts, flower leis
Mrs. Sagodi/Mrs. Bryant – Red or green shirts (plain, solid colours), black/dark pants, reindeer antlers
Ms. Therrien/Mrs. McMillan – Black Shirt, jeans
Mrs. Bevan/Mrs. Lewis – Aussie Theme: t-shirts, shorts, sandals, sunglasses
Mrs.Gill/Ms.Davidson – White shirt, black/dark pants, battery powered candle/tea light
Grade 5 MC's/Mrs. McEachern – Red or green shirts (plain, solid colours), black/dark pants, santa hats
Costume Notes:
Donations of extra items would be joyfully accepted… please take a look at the costume lists and if you have any extras lying around the house please feel free to send them to school with your child. It's awesome for us to have extras in case students can't afford an item, or if they forget one on the big day!
-If you are looking for a plain green, red, white, black shirt etc… remember that you can always turn one inside out or backwards if you can't find one!
-Grade 5 MCs each know what they need to wear for their role
Our Wonderful PAC!
Every year, our PAC supports our Christmas Concert by doing two fundraisers at the show: a 50/50 draw, and "The Best Seats in the House". For the draw for the Best Seat in the House, you get to sit on the couch in the front row, and the PAC provides you with popcorn and refreshments! Best way to watch the show! If any parents are available to help sell 50/50 tickets or Best Seats tickets for either the matinee or evening show, please contact Devon at wishartevents@yahoo.com.
Thank you for your continued support, and thank you for sending us such wonderful, talented kids! Please feel free to contact us if you have any questions!
First Term Report Cards will be coming home on December 8th. 

Parents are reminded to dialogue with their child's teacher if there are any concerns. Because we held parent/teacher conferences in early October, there will be no formal time to meet with teachers after the report cards come home. Teachers will contact parents (phone call, email, or meet in person) if they have reason for concern. There is an early dismissal day, Thursday, Nov. 23, and teacher's will use that afternoon and be available to meet with parents. However, after report cards come, and parents are wishing to meet with their child's teacher they can still do so by contacting their child's teacher directly.

The Scholastic Book Fair will be at Wishart Elementary School November 21-23rd.  We are currently looking for volunteers to help with the Book Fair; Tuesday, November 21st -8:15-8:40, 12:20-12:50, 2:45-4:00pm, Wednesday, November 22nd 8:15-8:40, 12:20-12:50, 2:45-4:00pm, and Thursday, November 23rd 11:45-2:45pm.  Please contact Michelle Bevan (mbevan@sd62.bc.ca) or Brittany Miller (bmiller@sd62.bc.ca) if you are able to spare any time.
Handball season has begun for Grade 5 boys and girls, with play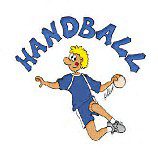 starting last week.  Students have been enjoying the competition and demonstrating great sportsmanship.  Continued good luck to all the players and thanks to Mr.McLatchie, Ms. Hamilton and Ms.Passmore for coaching the athletes.  The Jamborees for both boys and girls will be at Royal Bay High school towards the end of November; check for dates with the coaches.

At the beginning of each school year we send home consent forms for parents to sign in order for your student to have access to fieldtrips, internet useage, fresh grade etc. This year the Sooke School District has set up a new electronic consent portal for parents.  If you have not already done so, please use this link https://consent.sd62.bc.ca/ to sign your student(s) up for the following consents:
Fresh Grade
General School Fieldtrips (allows for neighbourhood walks with buddies etc.)
Google Apps for Education
Internet Access
Media
School Cash Online
Welcome to the new school year and more Fun Food and Popcorn

Days! Please click on the "How To" instructions to set up an account for your family in order to access the online "Hotlunch" ordering application– 2017 Instructions for setup
December – All orders must be in by November 25 at midnight
December 1 – Boston Pizza
December 8 – Kernel's Popcorn Day
December 22 – Booster Juice and Cobs Bakery

Please find below copies of our Wishart Newsletters for the 2017-2018 school year.
Wishart Newsletter – November 3 – Nov 3. 17
Wishart Newsletter – October 6, 2017 – Oct. 6.17
Wishart Newsletter – September 15, 2017 – Sept. 15.17
Parents volunteering for field trips or classroom work require a
Criminal Record Check when working with our students. This needs to be completed and on file at the school office prior to volunteering.
Driving any students in a private vehicle also requires a completed Criminal Records Check as well as a driver's abstract from ICBC and  a copy of your valid driver's license and insurance.  These are now required for all volunteers when driving for field trips and must be in to the office at least 24 hours PRIOR to driving or attending a field trip. Please see the link with information below.
CRC Information and volunteer Driver
Thank you again for volunteering your time so our children can have the best educational opportunities.