We extend a warm welcome to the following students who have

joined  our school (in addition to our Kindergarten students): Khaliyah S., Molly N., Liam L., Lochlan A., Milla B., Sophie J., Kaiden A., Syanna S., Madeline H., Liam M., Ethan N., Armaan S.,Sarena K., Christina K., Lucia S., Alisa G., Dorian S., Brooklyn and Aselin M., Kaleb F., Noah M., and Alyssa G.
A huge thanks to our students, parents and staff for exceeding our goal of $1000 for Terry Fox! We more than doubled it, $2306!! Simply outstanding, thank you!!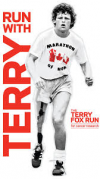 The PAC's Home Reading Program is underway and the first sheet to record 25 Nights of reading should have come with students last week. Engaging with your children to read every night is time well spent, not to mention the positive impact it has with student's reading and comprehension. We appreciate your support at home; thanks to Jennifer C. for all her hard work in running the successful program.
The school year is off to a fabulous start, and students have successfully settled into routines as well as focusing on the curricular competencies for their grade level. Wishart's 15 classrooms are configured as:
Room 1047 –  Div. 15   K -Mrs. Lewis
Room 1035 – Div. 14   K  -Ms. Davidson
Room 1040 –  Div. 13  K  -Ms. McEachern
Room 2035 –  Div. 12 Grade 1  -Mrs. McMillan
Room 2003 –  Div. 11 Grade 1  -Mrs. Telford
Room 2019 –  Div. 10 Grade 1/2  -Ms. Bryant
Room 1054 –  Div. 9 Grade 2  -Ms. DeJongh
Room 2008 –  Div. 8 Grade 2  -Mrs. Agnew
Room 1063 –  Div. 7 Grade 3  -Mrs. Gill
Room 2034 –  Div. 6 Grade 3  -Mrs. Bevan/Mrs. New
Room 2045 –  Div. 5 Grade 3/4  -Ms. Thierren
Room 2015 –  Div. 4 Grade 4  -Mrs. Sagodi
Room 2021 –  Div. 3 Grade 4/5  -Ms. Hamilton
Room 2029 –  Div. 2 Grade 5  -Ms. Brajcich/Ms. Jensen
Room 2026 – Div. 1 Grade 5  -Mr. McLatchie
Welcome to the new school year and more Fun Food and Popcorn

Days! Please click on the "How To" instructions to set up an account for your family in order to access the online "Hotlunch" ordering application– 2017 Instructions for setup
October – All orders must be in by Sept.30th at midnight.
October 6th – Kernel's Popcorn Day
October 13th – Hot dog Day
October 27 – White Spot Day

Please find below copies of the Wishart Weekly for Parents for the 2017-2018 school year

Please find below copies of our Wishart Newsletters for the 2017-2018 school year.
Wishart Newsletter – October 6, 2017 – Oct. 6.17
Wishart Newsletter – September 15, 2017 – Sept. 15.17
Parents volunteering for field trips or classroom work require a
Criminal Record Check when working with our students. This needs to be completed and on file at the school office prior to volunteering.
Driving any students in a private vehicle also requires a completed Criminal Records Check as well as a driver's abstract from ICBC and  a copy of your valid driver's license and insurance.  These are now required for all volunteers when driving for field trips. Please see the links with information below. Thank you again for volunteering your time so our children can have the best educational opportunities.
Important reminder to please inform the school of any medical issues and/or allergies.  We strive to provide a safe, healthy environment.